Jimmy Kimmel Refuses to Appear on MyPillow Guy's Show Because He's 'Dying to See' Their 'Fake Jimmy' (Video)
Kimmel, who hasJames Adomian play Mike Lindell on "Jimmy Kimmel Live!" thinks this would be way more "fun" than appearing on Lindell TV himself
Kimmel then cut to footage of Lindell saying during a segment on Lindell TV, "We could actually try to get a Jimmy — you know, he's got a fake Mike on his show. I would really like to get a fake Jimmy. I'd like to surprise him with something."
Lindell liked his own idea so much that he added: "You know what, if he doesn't commit, OK, if he doesn't commit, I think we should look into that. I really do."
Those words were all it took for Kimmel to decide Lindell TV was hard pass for him.
"All right, well now I'm not going to commit because I'm dying to see who the fake Jimmy is going to be," Kimmel told his audience. "That will be fun, right? What are they going to come up with?"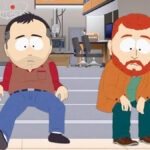 Kimmel ripped Lindell and his online channel further by showing footage of the avid-Donald Trump supporter, who iscurrently flying around the country trying to get state attorney generals to sign his election lawsuit, trying to call into his own show from an airplane and experiencing some serious technical difficulties.
"It's hard to believe that this website isn't catching on with the masses," Kimmel joked, adding "Even the Wi-Fi is conspiring against him now.
Watch Kimmel's full Tuesday "Jimmy Kimmel Live!" monologue above.
Source: Read Full Article