'Married at First Sight': Amber Bowles Calls Matthew Gwynne a 'Sociopath,' Discusses His 'Homeless Lifestyle' and How He 'Fooled' Lifetime Producers
Amber Bowles and Matthew Gwynne had only a few days of wedded bliss after they got hitched in Charlotte, NC, on the ninth season of Lifetime's Married at First Sight.
Amber, a middle school teacher, and Matt, an on-again, off-againprofessional basketball player, seemed to have some initial chemistry. But thatquickly died out when Matt headed out at all hours of the night, sometimespartying the night away and appearing to be unfaithful to his wife. Amber triedto get Matt to patch things up with her, but the marriage ultimately failed.
In a recent appearance on the Hey Frase Podcast with host Sarah Fraser, Amber was extremely candid about why her marriage to Matt fell apart so quickly. The 27-year-old Married at First Sight star—who is dating a new man that she's crazy about and pursuing an absolute divorce from Matt with her lawyers—opened up about their first night together, Matt's financial instability, and their ill-fated relationship.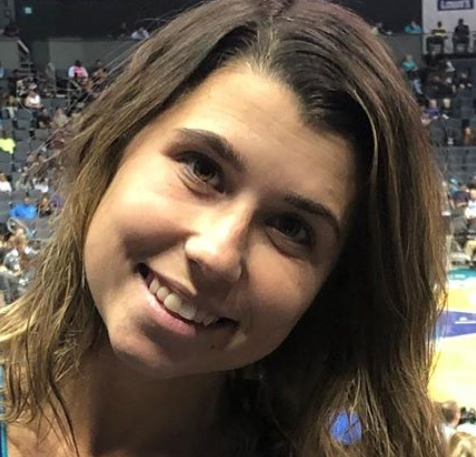 Amber called Matt a 'sociopath' in a recent podcast appearance
Amber pulled no punches in her recent appearance on the HeyFrase Podcast. When Fraser asked Amber about her "love story" with Matt,the Married at First Sight star was quick to clarify, "I would say we hadmore of a fake love story. It was really strong for, like, the first threedays. We were driving this love car and it crashed real quick."
As for why she wanted to marry a stranger in the firstplace, Amber explained that she hadn't had a lot of luck in the dating department.She'd often picked guys, she said, who were "emotionally unavailable" or afraidof commitment.
"I was always one of those women who dated sh***y guys," shesaid. "I just always had a bad picker." She thought going into a situationwhere she knew the other person wanted to be married might help her weed outthe commitment-phobes.
Instead, Amber laughed, things got worse than ever in her relationship with Matt. "I leveled up," she joked. "I went up from typical douchebags to narcissist sociopath. I think I made it to level 100 on the douchebag scale."
The Married at First Sight star revealed that Matt had often acted more interested in her than he really was, sending mixed signals throughout the process. "He was a really good talker," Amber said. "He would tell me on a daily basis, 'I think we're meant to be together.' At one point, he looked at me in the kitchen, and he was like, 'I see why they matched us.' And I was like, 'I don't.'"
RELATED: 'Married at First Sight': Who are the Couples of Season 9?
The 'Married at First Sight' star reminisced about the couple's early chemistry
Next, Fraser asked Amber if she'd had sex with Matt on their wedding night. "No, no," Amber said. She explained that she liked to move slowly at first, to make sure that there was physical chemistry with her partner: "I wanted to kiss him to see if there was chemistry."
"I'm a Libra, so I'm like, maybe," Amber explained. "I needa kiss to get that chemistry. I'm like, we need to kiss one more time because Ican't tell if there's chemistry or not."
When the host asked about Amber getting handsy with Matt atthe wedding reception and appearing to be heavily attracted to him, Matt'ssoon-to-be-ex-wife said that booze might have had a little to do with that.
"I was drinking," the Married at First Sight star admitted. "I was a few champagnes in. We had opened a bottle, and both finished it within 10 minutes because we were both so nervous. I'm super touchy-feely when I'm drinking, and then after, I'm like, mm—I probably wasn't that into it."
She also said the producers claimed Matt 'fooled them all'
Many Married at First Sight fans have wondered whyMatt was chosen to be with Amber—or for the show at all. Amber, as it turnsout, had the same question. She confronted a Lifetime producer at one pointabout why they'd hand-picked Matt to become Amber's husband.
Amber claimed that the network producers were as baffled asshe was. "They were like, 'Honestly, he fooled us all,'" Amber said. "He keptsaying, I am really craving stability in my life. I want someone who's going tobe stable and committed to this process."
The Married at First Sight star said she thought she'dbeen chosen to balance Matt out—but because she claims he wasn't fully honestabout his circumstances, that didn't end up being the case. "I would say I feltlike they thought I would offer that, and that's what he needed," she explained.
And Matt's problems, Amber alleged, weren't just emotional.She claimed that he also hid his financial stability and living situation fromthe producers.
"He lives a very homeless lifestyle. I'm not going to benice about it," Amber claimed. "He lives on his friend's couch, and he lived onhis friend's couch since Jan. 2019. He hasn't made enough income to file taxes…He'sfinancially very unstable. He claims he's going to start a business, and henever started it."
Amber even claimed that Matt had lied about a new businessopportunity "just to get chosen" for the show. "Like, 'hey, I'm not completely homelessand jobless,'" Amber suggested as to Matt's motives.
While there's certainly no love lost between Matt and Amber, it looks like there will be closure soon enough. Amber said she was over the moon about her new boyfriend, and she added that she didn't need Matt's signature to proceed with an absolute divorce in North Carolina.
Source: Read Full Article