Miley Cyrus Is Basically Hannah Montana in the 'Black Mirror' Season 5 Trailer
If you feel totally comfortable with your phone right now, you're probably just due for another season of Black Mirror. The good news (or is it?!) is that the fifth season of the Netflix original tech thriller is almost here. Here's everything you need to know about the latest installment.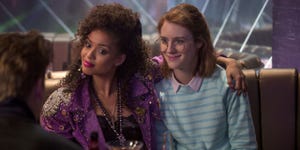 It's coming really freaking soon.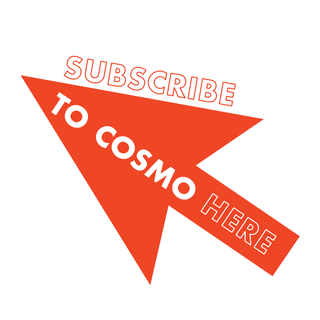 Miley Cyrus confirmed that she's in Black Mirror season five back in December, which feels like FOREVER ago. Sure, they threw us Black Mirror: Bandersnatch to hold us over, but this wait has been intense. Luckily, Netflix will be dropping new episodes shortly. The season will be available to watch on June 5.
There will be three new stories.
No word yet on how many episodes there will be, but the trailer says that this season will tell three stories. Hopefully, each one will span over the course of a few episodes. Past seasons (besides Bandersnatch, of course), have always had a new story each episode, so if we're only getting three, I'll be salty.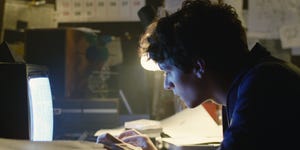 This is probably a severe oversimplification knowing Black Mirror, but based on the trailer, it looks like season five will tackle fame, guns, and creepy home devices. I'm going to go ahead and @ Alexa right here.
The trailer will probably stress you out.
I mean…is it even Black Mirror if you're not sweating profusely one minute in? No, it's not. Watching this show seriously feels like waking up from a nap and not knowing what dimension you're in, and this trailer is no exception. See for yourself.
Stream 'Black Mirror'
PS, can we talk about the fact that Miley Cyrus is basically Hannah Montana in this trailer? She has her regular hair at home and a wig (with bangs!!) on stage. I see you, Netflix!
The cast does not disappoint.
As long as Miley Cyrus is involved, I wouldn't care if the rest of the cast was made up of my high school's drama department. Thankfully, that's not the case. Topher Grace, Andrew Mackie, Yahya Abdul-Mateen II, Damson Idris, Nicole Beharie, Andrew Scott, Pom Klementieff, Angourie Rice, Ludi Lin and Madison Davenport will also star.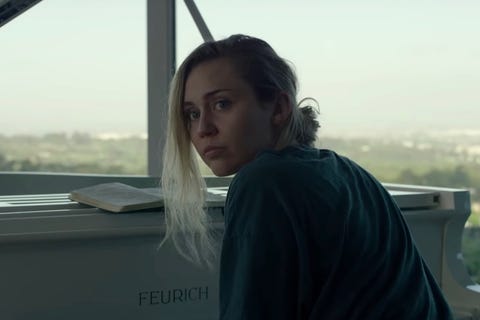 The song in the trailer is 'Lonely Feelings.'
Black Mirror is kind of infamous for its music. Like that song, "Anyone Who Knows What Love Is," that plays all of the time throughout the series. If you're trying to keep track of the music in the show, you should prob know that the song in the trailer is "Lonely Feelings" by Love Supreme. You're welcome.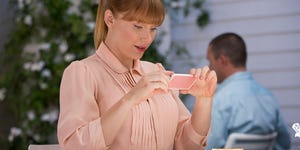 This post will be updated as more season 5 information becomes available.
Source: Read Full Article