NeNe Leakes Just Called Out Andy Cohen on Twitter for Being a "Racist"
It's only been what…10 or so days since NeNe Leakes announced that she's leaving The Real Housewives of Atlanta? But in true reality TV fashion, there is now a sh*t ton of Twitter drama following NeNe's departure, and we have Andy Cohen and Wendy Williams to thank for that. Buckle TF up, because you're in for one hell of a ride.
Here's what went down: Apparently, Nene saw Wendy on a recent episode of Watch What Happens Live with Andy Cohen and got pissed because Wendy was being hella shady about her career plans post-RHOA.
"Nene has quit the show several times, and you'll have her back. Nene likes attention, dramatic attention," Wendy told Andy. "I don't know what NeNe is going to be doing for money. I'm not trying to count coins, but the Housewives is that one thing that all the girls use to promote their other stuff. Is it going to be like, Gregg [Leakes] and NeNe on another reality show? That's boring. NeNe being a grandmother? That's boring. NeNe and her own kids? That's boring. NeNe trying to figure out Hollywood? That's boring."
After hearing Wendy's out of pocket comments on Andy's show, NeNe took to Twitter and had words for the both of them. In her tweets, NeNe claimed that Wendy is "on cocaine," that Andy is a "racist," and that both of them need her to boost up their poor ratings. She wrote: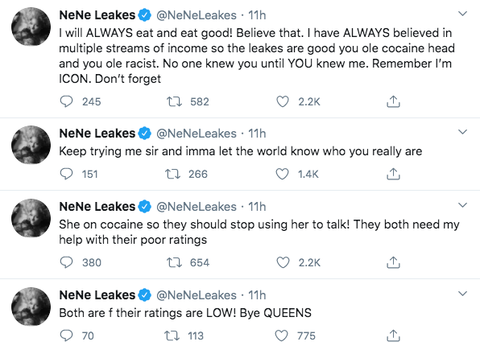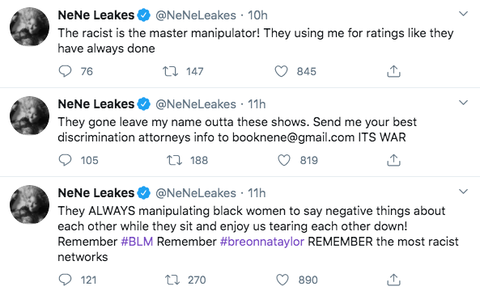 Truly yikes to everything going on here, but also…I'm gonna need to pop a bag of popcorn if this drama continues.
Source: Read Full Article