'Power Book II: Ghost': Lorenzo Could Die in Season 3
The second season of Power Book II: Ghost was it's most explosive yet. While the series centers on Tariq St. Patrick (Michael Rainey Jr.), this past season, focused on the antics of the Tejada crime family. Monet Tejada (Mary J. Blige) had been running the family drug business and keeping her children Diana (LaToya Tonodeo), Cane (Woody McClain), and Dru (Lovell Adams-Gray) in line for over a decade. However, when her husband Lorenzo Tejada (Berto Colon) was released from prison and the truth about her nephew Zeke (Daniel Bellomy) came to the surface, everything changed.
Now fans are convinced that Lorenzo could die in season 3.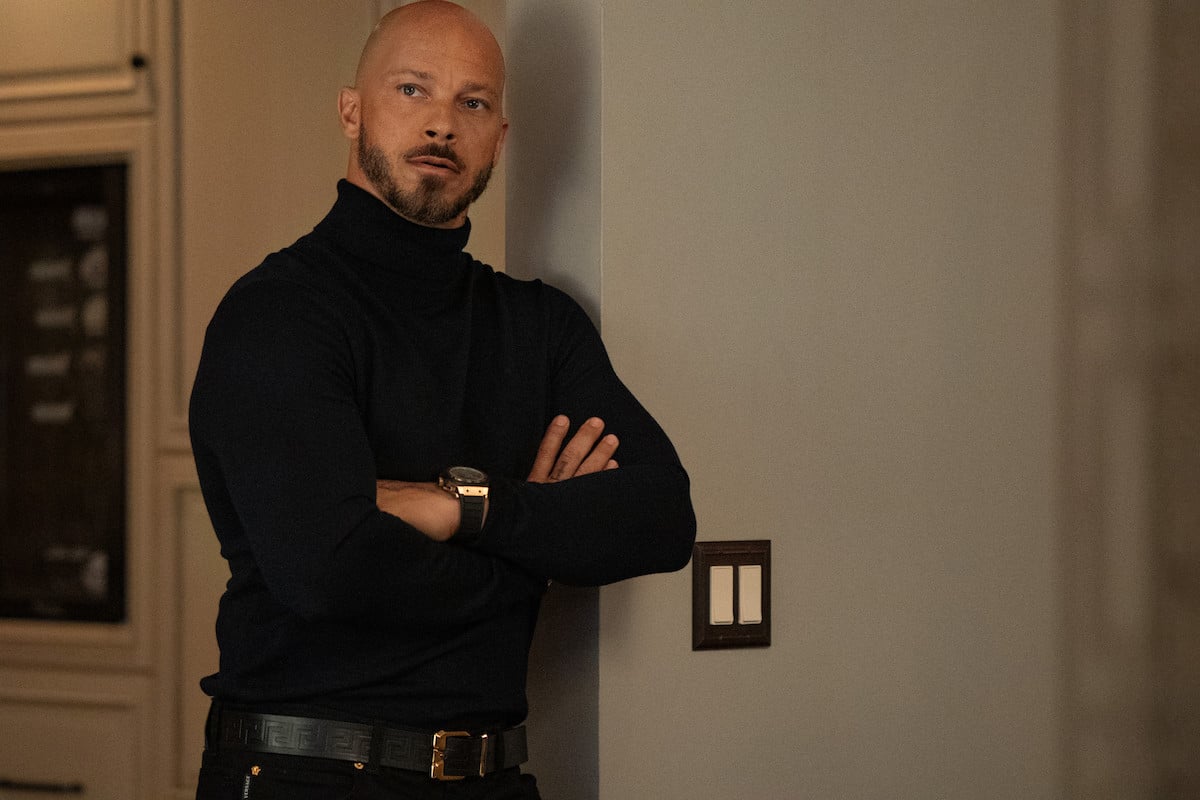 Lorenzo killed Zeke in 'Power Book II: Ghost'
At the end of the second season of Ghost, Lorenzo, in a flight of fury and jealously accidentally killed Zeke, Monet's son. Lorenzo thought Zeke was Mecca (Daniel Sunjata), but that won't stop the anguish and pain that Monet will have toward her husband when she finds out what he's done.
However, Zeke's death isn't totally on Monet. Her secrets allowed everything to spiral out of control. "Monet needed to make a decision about whether or not she was going to choose herself and what's probably best for her or choose what's best for her family," Power Universe creator Courtney Kemp said during an Instagram Live. "So she chose what was best for her family. She chose it a little late and therefore she suffered some pretty huge consequences which we'll see play out in season 3."
Lorenzo could die in 'Ghost' Season 3
When it comes to consequences, we know that Monet's sister Lena is expected to appear in the series to find out what happened to the son she raised. If the women figure out Lorenzo was behind Zeke's death, we're certain the drug kingpin will die.
"[Monet is] going to be a very different person next year," Kemp told TVLine of the character. "Next season, the version of her that was trying to hold onto control in her world, that's gone now. That's over."
"The plan's gone. Her son's gone," she added. "And if you were watching all along, she preferred him, did she not? She preferred him to her other kids. So now the chickens will come home to roost in terms of how she treated those children, in terms of what she was hoping for her future, all of that. And plus, her husband is guilty of the crime! There is that. She's going to find out in a big way and that's going to be… well, I'll leave that for Season 3."
Fans are convinced that Tariq will kill Lorenzo and Monet
If Monet doesn't kill Lorenzo, then fans are convinced Tariq will kill the couple to finally get up from under them and take over their drug empire.
 A Reddit user via Express said that things could play out for him just like they did for Ghost when he eliminated Breeze and Kanan to take over their business.
"As for Tariq, even though his dumba– choose to enter the game through will and manipulation, I feel that he will want out the game towards the end of Power and he will have to take out Monet and Lorenzo Tejada to do that, since they basically own him and he's their main moneymaker right now," they speculated.
Still, if Tariq does manage to take out Lorenzo and Monet, their children, likely aren't going down without a fight.
Source: Read Full Article