'Squid Game' Almost Became a Webtoon Because of Storyline Concerns
Director Hwang Dong-hyuk found success in making Squid Game's storyline into a K-drama on Netflix. It took 10 years for the storyline to develop into concrete on-screen work. But the director had also previously revealed he planned to make it into a movie. Squid Game almost became a webtoon before it was a K-drama and a movie due to its graphic nature.
'Squid Game' takes childhood games to the extreme with bloody horror
Speaking with The Playlist, Hwang breaks down the original concept behind Squid Game and the battles he faced trying to develop it. Hwang had the idea in 2008 and 2009 and knew the sotryline would be a challenge to get on screen.
"I knew that it wasn't fit to become a commercial film for the cinema or a TV series on linear channels, because there were a lot of limitations, whether it was the violence that is depicted or the viewer rating. And so, I felt like, considering the media environment back then, it just wasn't the right time," explained Hwang.
Squid Game was ahead of its time for the creator. It used childhood games turning into a battle for survival, metaphors, and a depiction of a broken capitalist society. While Squid Game was not ready in the 2000s, Hwang explains he had "blind faith" and "believed in the ironic charm of this story."
Hoping to see his story come to life somehow, Hwang reveals he planned to make Squid Game into a webtoon first.
'Squid Game' creator wanted to test the waters of the storyline with a webtoon version
After almost 10 years of working on Squid Game, going through financial challenges, and delving into a movie career, Hwang revisited the project in 2018. He felt the gory twist to the childhood games and death in Squid Game would not bode well with audiences if created for the small or big screen.
"I thought maybe we'll do a webtoon first, and if the people like it, we can then move it into a live-action. So around 2018, I read it for the first time in 10 years again, because I was thinking about doing a webtoon with it," explained Hwang.
His idea is not far-fetched. Many popular K-dramas on streaming platforms were originally webtoons with a developed fan base like Netflix's new The Sound of Magic. But Hwang started to see Netflix's rise in popularity and their growing business in South Korea. He was well aware of the growing interest in K-content on a global scale.
"There was a lot of demand for Korean content, as well as a slowly, yet surely growing fan base around the world. And so working with a global OTT service, I knew that that could lead to global success, and I was aware of that fact, and I also, in a way, aimed to achieve that as well," explained Hwang. His idea to develop Squid Game into a webtoon was no longer on the table, and he strived for his original plan.
Hwang Dong-hyuk continues the 'Squid Game' story with a second season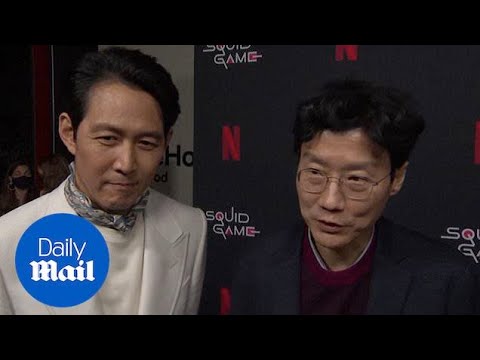 It is safe to say Hwang's "blind faith" in the K-drama and its future success was accurate. Squid Game became the most talked-about and successful K-drama in history. It was recognized by Hollywood establishments, and its leading actors won Golden Globes and SAG Awards. It also recently won at the 38th Baeksang Awards.
The drama's success has led fans to clamor for a second season, and Hwang obliged. Squid Game Season 2 is in development, but it will not be ready until 2024. He has already revealed the return of Seong Gi-hun and the Front Man.
Fans have their theories of what could happen based on the first season's cliffhanger. But Hwang is keeping it a secret and explains Gi-hun will try and take down the Games and its creators. He also teased fans by revealing there would be better and new games for the main characters. Maybe Hwang will develop Squid Game into a webtoon in the future.
Source: Read Full Article