'Star Wars': Ewan McGregor Shares a Family Connection He Has with This Original Trilogy Character
Ewan McGregor has a strong connection to Star Wars, but it turns out that this connection started well before he played Obi-Wan Kenobi in the prequel trilogy. Family connections plays an important part in the Skywalker saga, but McGregor's is in the real world. McGregor shared that this Star Wars character is actually his uncle. 
Ewan McGregor plays Obi-Wan Kenobi in the 'Star Wars' prequels
McGregor began his Star Wars journey in 1999 with Episode I: The Phantom Menace. The Scottish actor plays a young Obi-Wan Kenobi who is being trained by Jedi Master Qui-Gon Jinn (Liam Neeson). Throughout the trilogy, Kenobi trains a young Anakin Skywalker, who inevitably turns to the Dark Side and becomes Darth Vader. 
While fans remain divided on the quality of the prequels, everyone unanimously agrees that McGregor is a fantastic Obi-Wan. Some of the dialogue in the prequels is questionable, but the Moulin Rouge! delivers it in such an iconic way that many of his lines turned into memes. Obi-Wan has a strong connection to the Skywalker family, but the McGregor family has a stronger connection to Star Wars than we realized.
Ewan McGregor says this 'Star Wars' character is played by his uncle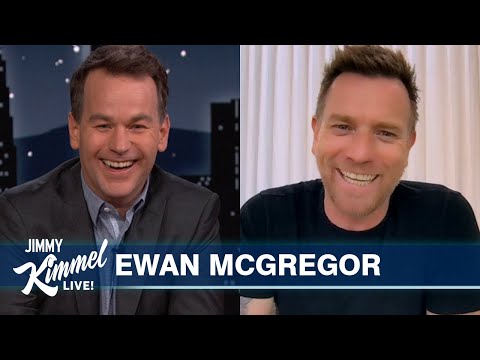 In an appearance on Jimmy Kimmel Live, McGregor was asked by guest host Mike Birbiglia about the special relationship he has with Star Wars. The actor shares that his uncle plays the character, Wedge Antilles, in the original Star Wars trilogy. He shares a story of he and his brother being so excited to go see their uncle, Denis Lawson, in the first Star Wars. 
"But I remember standing outside the school. I was five or six, and I was standing outside the school with my brother, and my mom and dad picked us up, and they were taking us to 'the big city' to watch a movie that my uncle Dennis was in," McGregor said. "And so we went, and we were so excited to go and see, you know, your uncle in a movie. It was so exciting! And then we sat down there and it was Star Wars! It just sort of blew our minds away."
Wedge is a rebel pilot who survives the original trilogy and has a cameo in Episode IX: The Rise of Skywalker. Wedge was also featured in animated form in Star Wars Rebels. The character doesn't have a ton of screen time in the saga, but many fans still enjoy seeing him.
When is 'Obi-Wan Kenobi' coming out?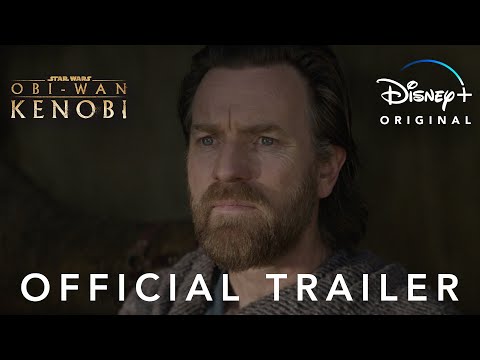 Lawson recently reprised his role as Wedge in the latest Star Wars movie, and McGregor is also about to reprise the role of Obi-Wan in a new Disney+ series. The series will take place in between Episode III: Revenge of the Sith and Episode IV: A New Hope.
Obi-Wan is now in exile on Tatooine and is now tasked with protecting a young Luke Skywalker. However, he will also have to stay hidden in order to avoid a group of Jedi hunters known as inquisitors.
The first two episodes of Obi-Wan Kenobi will debut on Disney+ on May 27.
Source: Read Full Article