'Succession': Tom's Betrayal Began in Episode 2, Creator Jesse Armstrong Says
The Succession Season 3 finale showed many of the characters making surprising decisions. Of all the surprises on Succession, Tom (Matthew Macfadyen)'s betrayal may have pulled the rug out from the most fans. Creator Jesse Armstrong said the seeds had been planted from very early on in the show. 
[Spoiler alert: this article contains spoilers for the Succession Season 3 finale.]
Armstrong was a guest on The Hollywood Reporter's TV's Top Five podcast on Dec. 17. When Daniel Fienberg asked Armstrong about Tom's betrayal, the Succession creator explained how early he'd been setting it up. 
'Succession': Tom's betrayal was not out of character for him.
Tom is Shiv (Sarah Snook)'s husband. For the first half of Succession Season 3, Tom feared going to prison to cover for Logan (Brian Cox). When Shiv and her siblings, Kendall (Jeremy Strong) and Roman (Kieran Culkin) plotted to use their majority shares to stop Logan from selling Waystar to Lukas Mattson (Alexander Skarsgaard), they got a shock. Logan convinced their mother to revise the divorce settlement. When Shiv called Tom, it appeared he was the one who tipped Logan off to their plan. 
"Honestly, I would hope, maybe it's not there from the pilot," Alexander told TV's Top Five. "I don't know. I'd be intrigued if someone took a look at it and maybe he seems more of an adjunct to this family and to his wife there. But, he's always had a glint in his eye. He's always had a keen, more keen than anyone almost, appreciation of the gradations of power, of his role, of his accumulating of the power that he manages to accumulate and that capital that he has in the bank that he can spend and at what point he can spend it."
On 'Succession,' Tom's betrayal was set in motion many seasons ago by Jesse Armstrong
Armstrong said he doesn't come up with Succession plot twists out of nowhere. When he decided Tom would betray Shiv and her siblings, he had to set those wheels in motion much earlier. Maybe not the Succession pilot in Tom's very introduction, but perhaps as early as the second episode.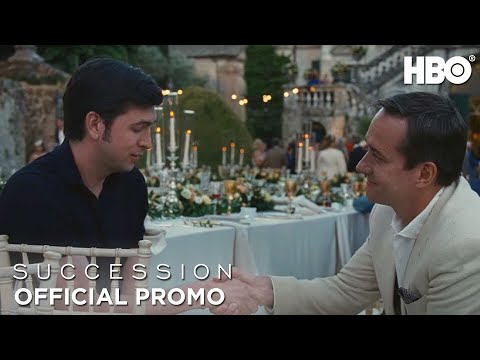 "I hope we wouldn't approach it like that, of like okay, we want him to turn into a moth, what potion do we have to pour on him?" Armstrong said. "But being completely honest, they have to come at once. I know that this is where we want to end up the season. So what steps do we get to go there? I guess what has to feel true is that oh yeah, that guy would get there. And then the steps start to feel true. We have to be going to a true place. And then we can figure out where he's going there. But, he's only going there because it feels like it's a true place. So there's something circular about that and all the bits have to occur to you almost at once or become real."
Jesse Armstrong says everything Tom's ever done has led to this 
Armstrong said the journey to Tom's betrayal was less about hitting signposts than it was about making Tom a believable character.
"It wasn't tick box of like okay, now we must achieve this and now we must achieve that," Armstrong said. "It was more a sense of the sometimes delicious, sometimes disgusting stations of the cross he has to pass through to get to where he's going. And we wouldn't do it unless it was all interesting along the way."
Source: Read Full Article