'Survivor 42': Hai Talks About 'Frustrations' With Omar Defending His 'Puppet' Lie
Many fans were shocked by how Hai Giang was taken out of the game. The Survivor cast doesn't agree on how things played out, and Hai is publicly responding to Omar Zaheer's claims.
Omar said he didn't lie about Hai on 'Survivor 42'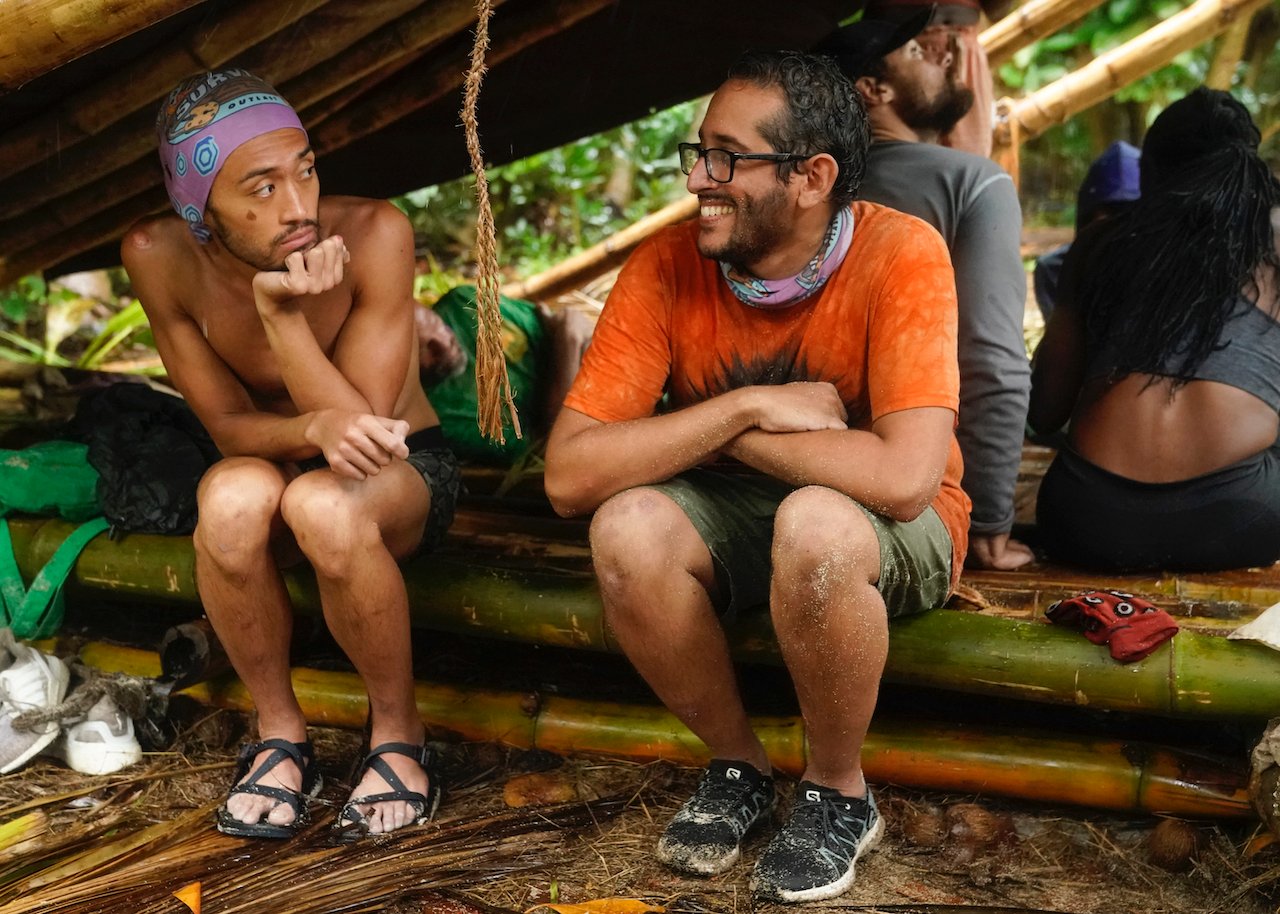 Hai and Mike Turner worked closely together. Mike wanted to work with the other men in the game through an all-male alliance, but Hai preferred a different strategy. When the cast was split into different groups for Tribal Council, Hai took advantage of this and convinced Mike to vote out Rocksroy Bailey.
Omar noticed how close the duo was and decided to split them up. He lied and told Mike that Hai had called him a puppet. This offended him, and he decided to blindside Hai as revenge.
But Omar is now claiming he didn't really lie. "I don't know what Mike's reaction was exactly because I didn't talk about it with him, but I will say that it was a little bit of a lie, but wasn't really a lie," he told Entertainment Weekly. "I know Hai feels that he wouldn't talk to somebody that way, but the general sentiment in the game that I felt it was kind of like he said puppet without saying puppet, you know?"
He then claimed Drea Wheeler was the one who actually lied to Mike, which led to him betraying Hai. Omar also talked about this moment in his interview with Parade and explained further why he didn't feel like the puppet comment was a lie.
"But my impression was he said it without saying 'puppet,'" he said. "But he did say, 'He'll do what we say. He's with me completely. He trusts me implicitly.' It was all there." Hai doesn't agree.
Hai says he's frustrated with Omar
Hai shared his reaction to the interview on Twitter. "'He never said it explicitly but my biased perception of him justifies my lies about him and allows me to position my argument as factual.' Sounds like quite the slippery slope there. Whatever helps people sleep at night, I guess," he tweeted on May 19. "My frustrations are not about the lie within the game itself, it's about words still being put in my mouth 1 year post game in exit interviews," he added in another tweet. 
One fan replied, "I don't see the problem. Love you both, I think he was talking about that from a game perspective. Objectively he did say his perception was biased. He also said he felt really close to you." Hai tweeted, "The problem is don't put words that were never said in someone's mouth to support your argument."
Someone asked what Hai's tweet was referring to, and he posted Omar's answer addressing, telling Mike that Hai called him his puppet. 
Source: Read Full Article