'The Stand': Why Stephen King Finally Added the 'Frannie' Coda to the CBS Series
CBS's miniseries, The Stand, is an adaptation of Stephen King's 1978 thriller of the same name. The author has added a new coda to the series. And showrunner Ben Cavell recently revealed why the horror-guru chose this adaptation to tell that missing chapter.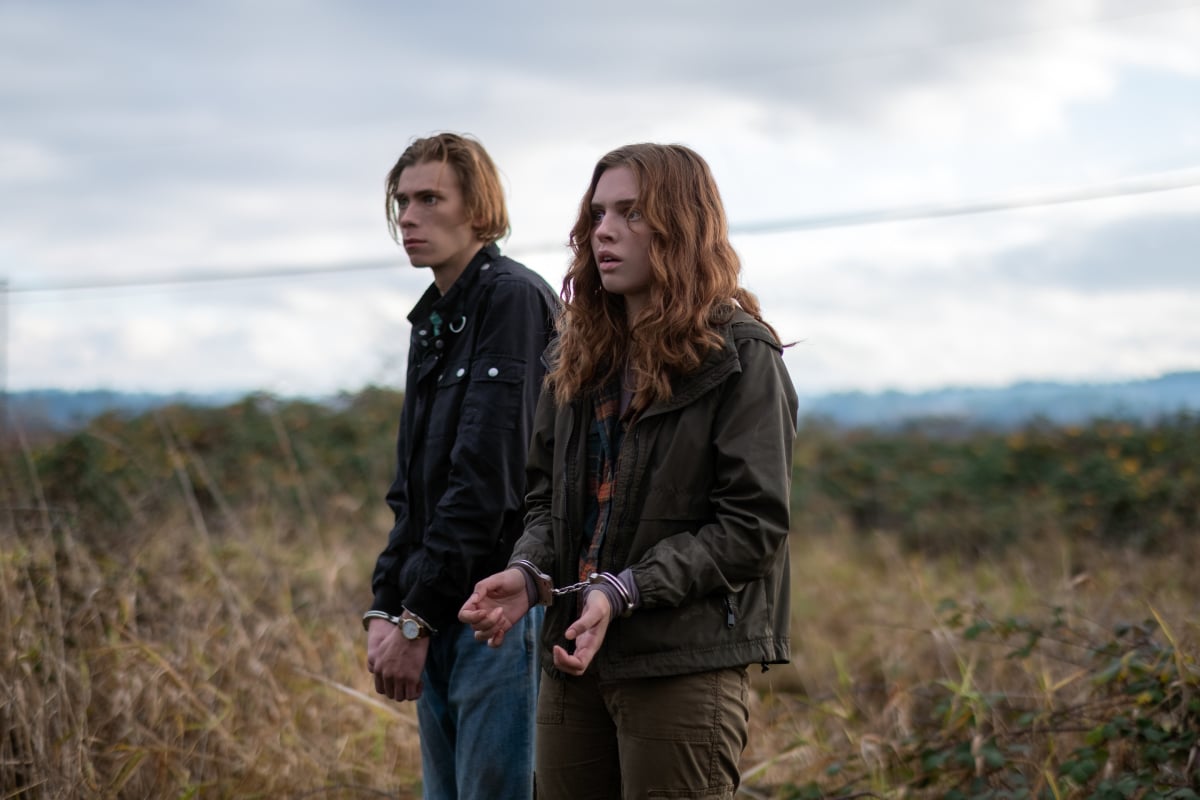 'The Stand' is based on Stephen King's award-winning novel
When the COVID-19 pandemic started raging, many King fans referenced moments from his beloved novel The Stand. It's one of those stories that sticks with the reader, and in light of recent events, its relevance has grown.
The CBS series is an adaptation of the novel, which follows various survivors of a deadly pandemic called the superflu, aka Captain Trips, which quickly spread and killed most of the Earth's population in a matter of weeks. Some survivors are pulled toward an evil being named The Walking Man, aka Randall Flagg (Alexander Skarsgard), who comes to them in nightmares with red eyes and a sinister smile. But others dream of Mother Abigail (Whoopi Goldberg), a God-fearing 108-year-old woman who beckons them to visit her on her farm in Nebraska.
The group drawn to Flagg joins his army in Las Vegas and plots to destroy the world. The others join forces with Mother Abigail and vow to help her fight against evil.
Stephen King is adding a new coda
In an interview with the New York Times, King talked about CBS's The Stand and the changes the show made to his original story. He noted that its diverse cast and modern representation were "interesting."
"The novel was very white; the mini-series was very white," King said. "They have done a multicultural thing here, and that makes perfect sense."
The author also admitted how excited he is to share a new chapter of the book with his fans. "I always knew there was one more thing I had to say in that book, one more scene I wanted to write, and I finally did," he added. "And I'm happy with it."
'The Stand' showrunner reveals why the author agreed to add his coda to the miniseries
The Stand has been adapted before, but it wasn't until now that he decided to add his new coda, "Frannie in the Well" to the story. In a recent interview with Collider, showrunner Ben Cavell revealed why he thinks the author finally took this significant step.
"He had mentioned it to us in passing, and we were aware that there was this part of the story that he had been playing with and plotting out and thinking about for 30 years, but it wasn't clear whether he was actually gonna write it and then trust us to tell it," Cavell said.
"And then, after he saw the first couple of drafts of what we were doing and really sparked to them, in part because he saw that we had a real vision and a real confidence in the way we were approaching the storytelling, he got it and he decided that he was gonna trust us to tell that. It's a huge honor and obviously it's further pressure, but I'm so glad that he's chosen to do that and that we get to help him do this thing and tell this piece of the story that he's said he was never been able to tell," he added.
Cavell noted that Frannie (played by Odessa Young in the series) finally gets to make the stand she wasn't able to in the book in the new coda. The episode, "Coda: Frannie In the Well," will serve as the series finale, and airs Feb. 11 on CBS All Access.
Source: Read Full Article