'This Is Us' Writers Debated Not Tackling Rebecca's Alzheimer's Arc in Season 4: 'Too Sad'
This Is Us Executive Producer Elizabeth Berger knew showrunner Dan Fogelman wanted the series to end with the death of its matriarch, Rebecca Pearson (Mandy Moore). However, the way the character would pass was not always so clear. Berger and other members of the show's writing team debated aborting the subject of Rebecca's eventual Alzheimer's diagnosis in season 4 and after that. They feared the storyline might have been "too sad."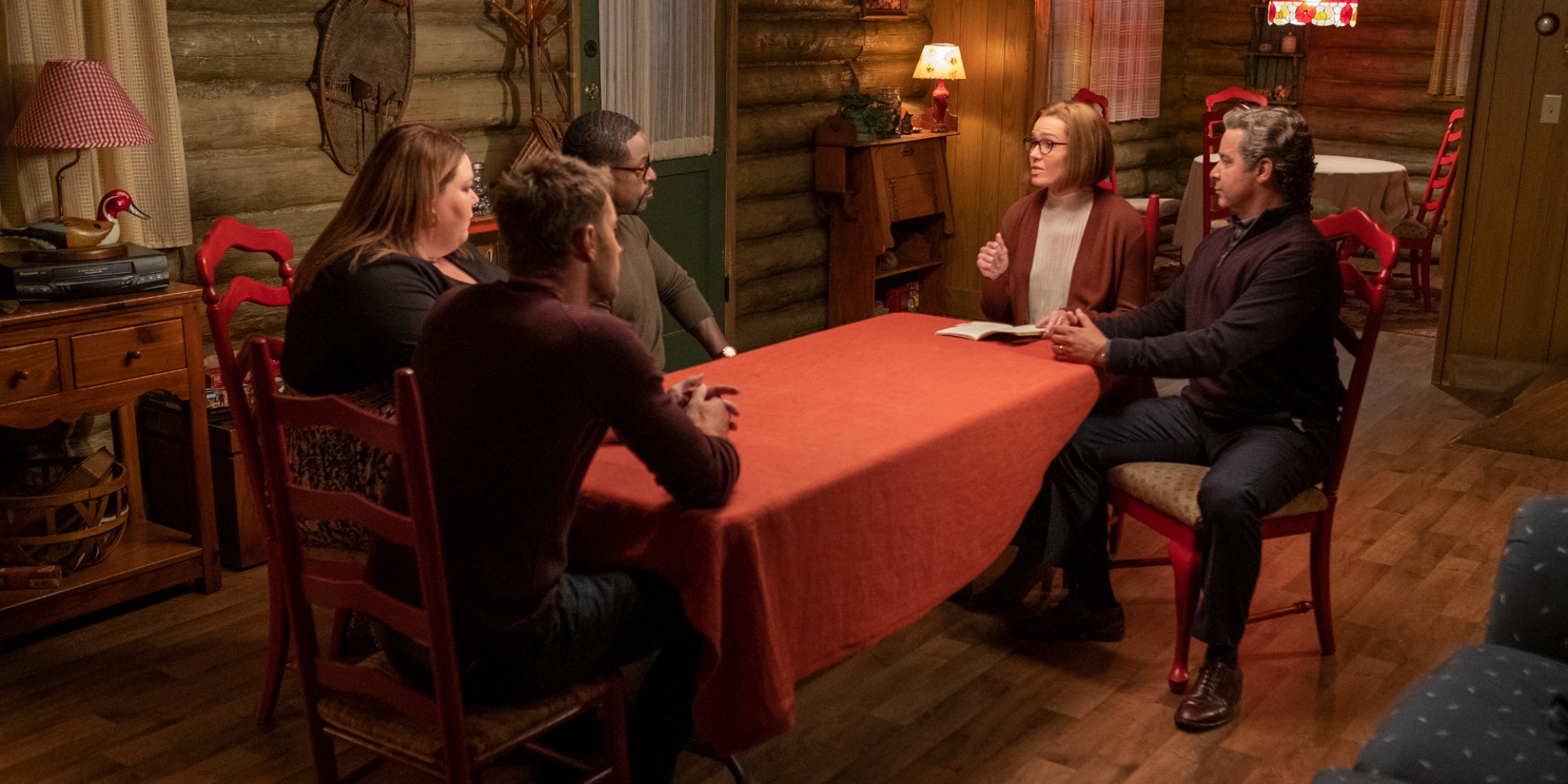 'This Is Us' Alzheimer's storyline almost didn't happen
Randall (Sterling K.Brown) became concerned when his mother, Rebecca, became visibly upset after misplacing her phone in season 4.
Rebecca shook off her forgetful behavior as having "senior moments," leading Randall to schedule a doctor's appointment for his mother.
Kevin (Justin Hartley) accompanied Rebecca to the doctor to learn her test results. The doctor told the pair that the matriarch's cognitive impairment was likely due to Alzheimer's.
Rebecca became frustrated and fearful in the early stages of the condition. The character's disease worsened as her lapses became more and more frequent. She eventually needed help from her husband Miguel (Jon Huertas) and a nurse in her later years as her Alzheimer's progressed further.
Rebecca would subsequently die from complications associated with the disease.
However, showrunner Dan Fogelman said to Entertainment Weekly admitted it was hard to get inside the experience of someone who has the disease. But, the writers intended to tell the story properly and allow viewers to experience the "frustration" and "fear" Rebecca endured.
However, this storyline almost didn't happen.
The reason 'This Is Us' moved forward with Rebecca's Alzheimer's diagnosis
In a separate interview with Entertainment Weekly, This Is Us Executive Producer Elizabeth Berger and Showrunner Dan Fogelman said they worried about introducing an Alzheimer's arc for Rebecca.
However, once Fogelman allowed the season 3 finale flash-forward to feature an old, ailing Rebecca, he had a marker to push forward with a storyline detailing the matriarch's decline.
But, as season 4 approached, the writers had to decide if the storyline would work within the scope of the drama series.
"I will be the first to admit. I worried that it was just too sad," said Berger.
"We went back and forth on it a lot. Dan felt it was so organic to a show about memory for Rebecca to go on this journey.
"Once we dove in and started breaking it, I think it did prove to be the right decision. "We feel it's taken the show to really beautiful, fascinating territory."
The bigger reason why 'This Is Us' featured this storyline
https://www.instagram.com/p/CdbAoHxh314/
To show the decline of its cornerstone, the clan's matriarch, as she slowly passes from disease as her children deal with their feelings of helplessness, was a rich storyline.
Rebecca's storyline gave the Pearson Big Three: Kevin, Randall, and Kate (Chrissy Metz), the chance to work together to ensure her well-being.
"Losing mom to a slow illness over the show's final season. For a family drama, it's as close to the Super Bowl as you get," Fogelman explained of the storyline.
"The conversation between three siblings about the caregiving plans for their mother at her request would be the biggest stakes the family can have outside of, you know, the house lighting on fire and the hero dad getting everybody out.
"It's: 'Oh God, all the childhood issues rearing their head are here. The mother who they all worship is now ailing. What are the decisions for her going to be? How are they going to process it when they lose her?' It doesn't get any bigger than that," he concluded.
Every episode of NBC's This Is Us is available to stream on Hulu.
Source: Read Full Article