This Will Smith Movie Scene 'Made No Sense,' the Director Admitted
Will Smith famously turned down the chance to play Neo in The Matrix. But he did star in a movie in 1999. Unfortunately, that movie was Wild Wild West. The sci-fi action comedy paired Smith with Kevin Kline as a two U.S. Secret Service Agents on a wild adventure to take down a madman (Kenneth Branagh). More than a box office disappointment, the movie fell flat with critics too. Even director Barry Sonnenfeld points out the scene which may have broken his film.
Will Smith headlined hits like 'Men in Black' in the 1990s
In the mid-1990s, Smith ascended from a Grammy-winning rapper and star of TV's The Fresh Prince of Bel-Air to a bonafide movie star. Following breakthrough roles in Six Degrees of Separation and Bad Boys, the actor became an A-list star with 1996's Independence Day. And the very next year, he returned on Fourth of July weekend to defeat aliens once again with Men in Black.
The latter film — directed by Sonnenfeld — teamed Smith up with Tommy Lee Jones and launched a franchise. Smith and Jones reunited for two sequels, with the director returning as well. So, following the 1997 release of the original Men in Black, it made sense for Smith to sign on to Sonnenfeld's Wild Wild West. Once again, the film hit theaters on the mid-summer holiday weekend and aimed squarely for the MIB fan base. It missed.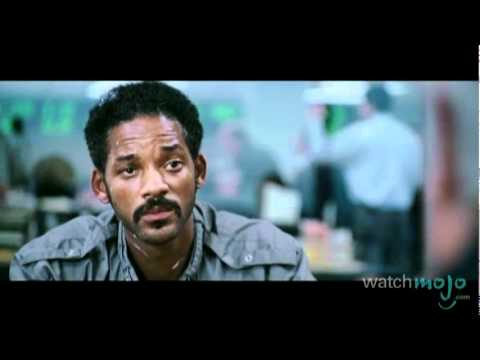 But the director of his least popular movie said this scene 'made no sense'
Smith has gone on to discuss how he considers making Wild Wild West to be one of his biggest regrets. Given its reception at the time and its legacy since, that's an understandable stance to take. The film remains one of Smith's most notorious misfires. But in an interview with Mel Magazine, Sonnenfeld pinpoints the one scene he believes is responsible for sinking the film.
"I never wanted to see Will in drag. I thought it was prurient, unnecessary, silly, and in there only because [producer Jon] Peters loved it and refused to let us take it out. We really lose the audience from there till the end of the movie because of the stupidity of that weird harem dance. I cringe every time I think about it. Also, but then it's like, 'Oh wait a minute, I'm gonna forget all that because there's a harem girl who I didn't invite — I've no idea how she got here — but boy she's sexy, and who wants to take over America when there's a girl in a green harem outfit next to me?' It. Made. No. Sense."
In the scene in question, Smith's Jim West disguises himself as a dancing girl to gain access to Branagh's Loveless, after the villain has kidnapped the U.S. president. It's debatable whether this is the point where audiences lost interest. After all, the sequence takes place well into the film's third act and is preceded by several much-maligned scenes. However, it does stand out as a particularly egregious moment and one that has aged even more poorly.
Will Smith might be about to win an Academy Award for 'King Richard'
Of course, Smith bounced back from the deflating reception to Wild Wild West. The actor would go on to star in hits such as I Am Legend, Hitch, Suicide Squad, and Aladdin. Moreover, he earned his first Oscar nomination just a few years later for his performances as boxer Muhammad Ali in Ali. A second nod followed for 2007's The Pursuit of Happyness.
Now, Smith seems poised to land a third Academy Award nomination for his role as the father of tennis players Venus and Serena Williams in King Richard. The film — currently in theaters and on HBO Max — has earned strong reviews from critics and appears to play to Smith's strengths as a dramatic actor. Time will tell if the actor can take home Oscar gold this time around.
Source: Read Full Article