What 'Today Show's' Willie Geist Says No One Told Him About Being A Dad
Willie Geist of the Today Show and Sunday Today is a fan favorite on the NBC morning news programs. A seasoned journalist and devoted family man, Geist often shares stories from the home front about his wife Christina and two children, Lucie, 12, and George, 10.
The journalist clearly enjoys his role as a father and has previously discussed some surprising aspects of fatherhood.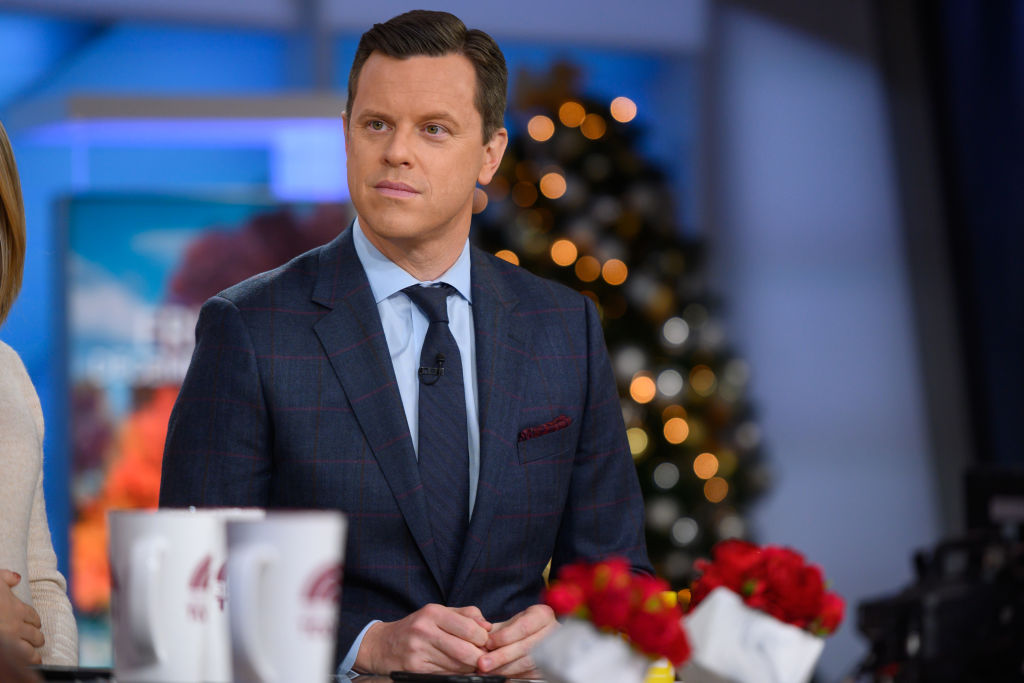 First time around
Geist shared that the birth of his first child brought the realization of what having a daughter would mean in his life.
"Themoment you're in the delivery room with your first child, you can feel yourselfturning outward rather than inward," the Sunday Today host said in 2018,according to NBC News. "Ofcourse before kids I tried to be unselfish with my wife and friends – but youjust feel the sobering responsibility for a new person. You can't believe thatthe hospital is like, 'OK, good luck, bye!'"
The newsman was grateful for his wife's tranquil demeanor when they were in the beginning stages of parenthood. "When Lucie had her first dirty diaper, I panicked a little – I'd never changed a diaper, not even on a doll in parenting class," Geist revealed. "But my wife had this utter sense of calm and said, 'Oh, your little body is working!' I realized: One, I married well, and two, this is not a crisis, it's a wonderful thing. Perspective."
Geist's priorities post-baby
The Today Show star is clearly hard-working andambitious, yet had to restructure his priorities once his children were born.
"I view work differently than I did before," Geist said. "Eleven years ago when I had my daughter, I always wanted to take the extra job and say yes to everything and impress my bosses. Now, more than ever, I assess what's truly important."
Geist knows he will one day have to send his children off into the world on their own and wants to savor the time he currently has with them. "Seven years from now, my daughter will be off to college, so sometimes you miss the professional friend's book party to be home around the dinner table," he said.
Geist shares what surprised him about being a dad
The father of two has noproblem sharing his pride in his children, and how he values the little thingshe witnesses. "The most special times are when you see the things you've triedto instill in your children begin to flower," Geist explained. "I love seeing Luciestick up for George, and vice versa, and they're very sweet with each other.But outside the house, you don't really know exactly what goes on."
Geist relishes hearinggood reports about his children from others. "When you hear from another parentthat your child has great manners, or that it was a pleasure to have them forthe weekend, it feels incredible," he said.
While the Sunday Todaypersonality has been thrown plenty of parenting curve balls, the biggestsurprise on fatherhood has been the joy the role brings.
"Being a dad is more fun than anyone told me it was going to be," Geist revealed. "At first, you're so overwhelmed by the responsibility, and while there are always tough times and long nights, at the end of the day it's way more fun than not."
Now that his children areout of the toddler stage, he's finding his relationship with them evolving. "Whenthey've gotten a little older, my kids are telling me these long, windingstories that are so funny and interesting," Geist shared. "It's genuinely fun.You're never sitting there listening out of responsibility. You just truly loveit."
Source: Read Full Article