Your Monday Cheat Sheet: Breaking Down Amanda Bynes' Bold Makeover, Laguna Beach's Reunion & More
Amanda Bynes debuted a dramatic new look—and Khloe Kardashian defended hers. Plus, we're getting Laguna Beach and Hocus Pocus reunions. Read on for more news you need to know this week.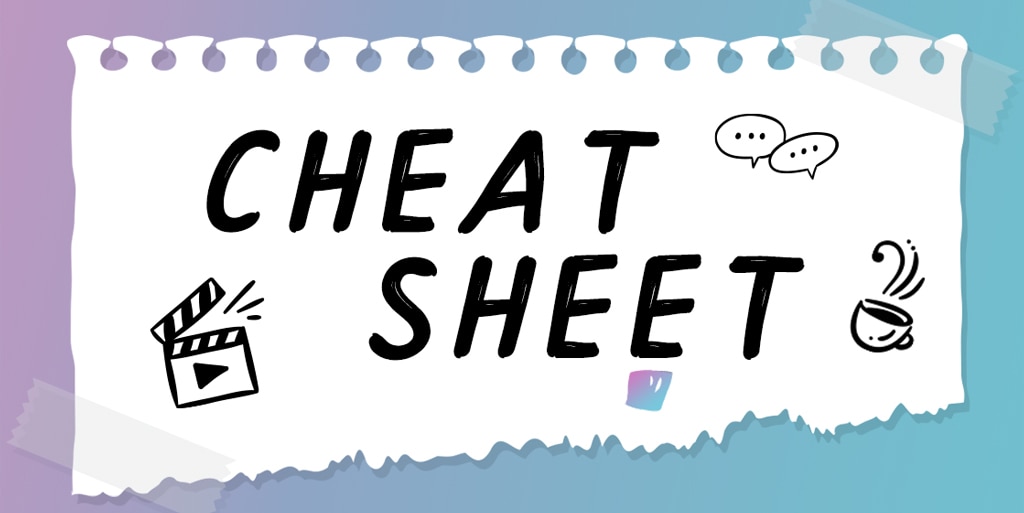 Listen, we don't need to tell you that 2020 hasn't been easy on any of us. 
But now, 10 months in, it's finally time to trick or treat ourselves. That's right, shockingly, October is here and with it comes our favorite excuse to stay in bed all day and binge Harry Potter followed by Halloweentown (unpopular opinion: the final installment, Return to Halloweentown, is actually quite fantastic) and then finish the evening off with whatever is airing on Freeform's 31 Nights of Halloween.
Also here to lift our spirits: Sanderson sisters Bette Midler, Sarah Jessica Parker and Kathy Najimy will gather for a spellbinding Hocus Pocus reunion on October 30.
Needless to say, it's going to be a busy one. And if we're creepin' it real, there's no way to go apple picking, decorate your pumpkins and craft the perfect Fall Instagram caption while also staying on top of everything else that's going on in the world. So, that's where we come in.
Give us just five minutes to debrief you and when we're done, your co-workers will have no idea you spent the weekend elbow-deep in candy corn.
What Happens In Cabo Stays In Cabo 
But what happens on Zoom is for all of us to enjoy. As they sipped from red solo cups (naturally), Laguna Beach's Lauren Conrad, Stephen Colletti, Trey Phillips and Deiter Schmitz announced that the original cast—including Kristin Cavallari, Lo Bosworth, Talan Torriero, Christina Sinclair, Morgan Olsen and more—will virtually come together for what can only be considered the greatest high school reunion of all time. The special occasion? They're here to help encourage voter registration…and hopefully come clean about what really happened when MTV's cameras weren't rolling. Until then, we'll be sobbing to Vitamin C's "Graduation (Friends Forever)." Dunzo.
This Transformation Is All That
Bros, brothers, brethren, listen up: After wiping her Instagram clean in July, Amanda Bynes returned to the site Oct. 2 to debut a bold new look featuring long, dark locks and wispy bangs. Going in a hipster chic direction, she sported clear-rimmed glasses, a black and yellow flannel and ripped jeans. And, completing look: a heart-shaped face tattoo, which she unveiled last December. Speaking as a completely objective third party observer with absolutely no personal interest in the matter, we'd say this is exactly what a girl wants.
And speaking of transformations…
Trending Stories
20 Secrets About Gilmore Girls Revealed
Monday Cheat Sheet: Amanda Bynes' Makeover, Khloe's Clapback & More
Amanda Bynes Returns to Instagram With a Dramatic New Makeover
Here We Go Again
The haters will always have something to say about Khloe Kardashian's ever-changing look—and, in return, she will always have the perfect comeback. When Internet trolls called her out for looking "different every week" and mocked her "money well spent," the resident Kardashian-Jenner clapback queen fired back, first with a simple "the shade of it all" and then with a lengthier diatribe on Twitter. "I'll never understand how bored or unhappy some people can be," she wrote. "I am someone who would never comment something unless it's positive. I believe in uplifting and complimenting one another. Who has the time chiiiillllldddd?! Time is precious boo. I'm spending it on happy things." Happy things = painting pumpkins with True Thompson and Tristan Thompson. So yeah, she's doing amazing, sweetie.
We've Got Ourselves a Rosy Future
Because we're just one week out from The Bachelorette premiere and the. most. dramatic. season. ever. And, this time, we're not exaggerating: The ABC love hunt starts with Clare Crawley as the lead…and then suddenly Tayshia Adams will start doling out the roses. It's a plot twist straight out of Chris Harrison's wildest fantasies. So ahead of the October 13 kick off, get yourselves acquainted with the men vying for both (??) their hearts. We've got ourselves a male grooming specialist, a falcon owner and, presumably, at least one villain. Hey, we can't all be here for the right reasons #spon.
Shameless Plug
Sorry, but we had to because the People's Choice Awards are right around the corner. (Actually, based on how quickly this year has flown by, if you blink three times, we'll already be at the November 15 show.) And if you want to see your favorite stars win big, there's only one thing to do: VOTE! Cast your ballots right over here—and if you're torn, allow these heartwarming reactions help sway you one way or the other.
Before You Go…
Allow us to introduce you to the Internet's new boyfriend: Lucas Bravo, a.k.a. Emily In Paris' Gabriel.
View this post on Instagram
🤍
A post shared by L U C A S 🪐 B R A V O (@lucasnbravo) on
You're welcome.
Source: Read Full Article