You're Going to Want to Watch 'Halo,' Especially Now That It's Been Renewed for Season 2
Yes, the Spartans are real, and there's one who stands about all the rest. Welcome to HALO, the new Paramount+ show that brings the iconic video game series to life with a whole new story, but a very familiar face Spartan: Master Chief Petty Officer John-117. The Master Chief is back, and this time he's not going in solo. New characters have joined in as he finds out more about his past and faces against The Covenant.
If you're just like us, then you're already tuning in to season 1 of HALO. But there's a good chance you have questions about season 2 already. Here's everything you need to know about HALO season 2.
Has HALO been renewed for a second season?
Just before the show premiered, HALO fans got a special treat when it was revealed that the series will be coming back for a second season! That means there's still plenty more to come from Master Chief as he continues his journey.
Will HALO season 2 follow the video games more closely?

Fans of the video game will notice differences as they watch Master Chief's storyline unfold on the Paramount+ series, and there's a good reason for that. The HALO show takes place in the "Silver Timeline" that is separate from the video games.
"Early on, we were thinking about doing something that could tie very closely with the game," Microsoft executive Kiki Wolfkill told Variety. "What we were finding was, trying to verbatim stay with everything that'd come before wasn't serving the medium. It also wasn't serving the creative teams and their need to express a story and build the world through their eyes."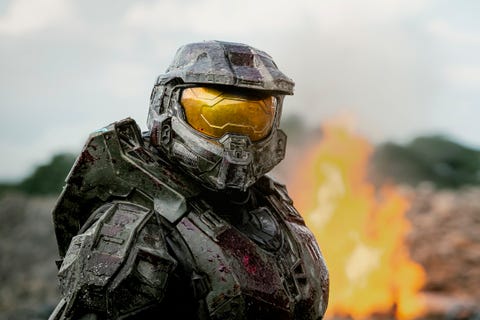 Are there any major changes coming in season 2?
One big thing that might shock some fans is that season 2 will have a new showrunner, the show's *fourth* overall since it was originally created. Brave New World creator David Weiner will be taking over showrunner duties, which means there might be changes when the show comes back for a second round.
Do we know what HALO season 2 will be about?
Since season 1 only just started, it's still too early to tell what fans can expect next. But based on what we've seen so far and what we know from the Halo universe, there's plenty more to explore.
When will HALO season 2 premiere?
While the show got an early green-light for season 2, there's still a lot of work that needs to be done to make sure it's ready for us to see. An educated guess? We expect it to be back in ~2023.
Source: Read Full Article